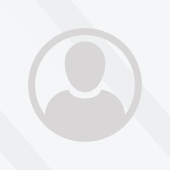 Bev is responsible for the following: intake of invention disclosures and review of private foundation and corporate sponsorship and government funding; notifications to joint institutions and cooperative compliance efforts;  U.S. and foreign docketing; execution of documents by inventors and Northwestern Administration; authorized signatory for Northwestern University with regard to Assignment documents; payment of U.S. maintenance fees, foreign annuity payments and entity status determinations.
In connection with government compliance, Bev is the iEdison.gov Administrator for Northwestern University. Please do not hesitate to contact her with questions regarding iEdison.gov reporting requirements and related questions.  She works cooperatively with the Office of Sponsored Research in Evanston and Chicago to provide information for final certification of grants and awards for both government funding and private sponsorship.
Prior to coming to Northwestern in 2007, Bev worked in Chicago law firms for 30 years as a legal secretary, trademark and copyright or patent legal assistant. She earned her BA El Ed. from the University of Illinois-Chicago and a MS Liberal Studies from Loyola University-Chicago.