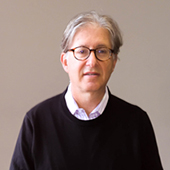 Lester focuses on: copyright licensing and commercialization of software; IP policy review and updates; digital courseware legal issues, and serves on the Learning Analytics Policies Workgroup.  Lester also organized and serves on the Northwestern Video Game Committee, which is planning its inaugural conference, "Progression Mechanics," for September, 2017. 
He previously held senior management positions at the Sony PlayStation Group and Marvel Entertainment. He was also a partner in a venture capital firm that specialized in early stage investments in Israeli technology companies, leading the internet practice.
Lester has a BA from Brandeis University in Chemistry and English, a JD from NYU, and Master's degrees in World History and the Teaching of Science, also from NYU.